About Us
Travis Hevelone – Chief Executive Officer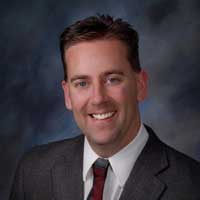 Is an experienced Information Technology Executive with 16 years in business, serving clients in such industries as Financial Services, Healthcare, Commercial, and Education. He has primarily worked for professional consulting service companies starting out as a consultant and working his way up to Vice President role.
His experience includes financial, operational, and management of IT related businesses/personnel, project management, and systems engineering. Travis is a highly energetic and charismatic personality who thrives on competition, creating value for clients, and fostering a fun work environment for colleagues and employees. Teams under Mr. Hevelone's guidance consistently achieved exceeding customer satisfaction scores and built a reputation for the highest quality of consulting service.
Travis holds a BSME from Colorado State University with certifications in Microsoft (MCSE), Citrix (CCEA), and Cisco (CCDA) technologies.
Eric Leftwich – Chief Revenue Officer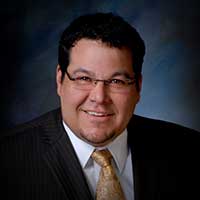 Is an experienced executive and training consultant in the area of business development, contract negotiations, business process improvement and partnerships. Formally a Vice President and Business Development Manager for high profile consulting firms specializing in IT processes, Eric has managed teams responsible for revenue generation exceeding tens of millions of dollars annually.
Eric has been a trusted advisor to CFO's, CIO's, CTO's and Directors of business operations looking for efficiencies in IT acquisitions, implementation projects and process management. Accredited by the International Association of Outsourcing Professionals, Eric also holds technical as well as management certifications and attended Colorado State University for his studies in Management and Information Systems.
Kurt Kraiger, Ph.D. – Chief Strategy Officer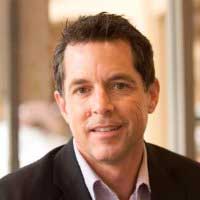 Dr. Kurt Kraiger is a Professor of Psychology at Colorado State University and is the current Chair of the Department of Psychology. He received his B.A. in Psychology from the University of Cincinnati, and received his Ph.D. in Industrial/Organizational (I/O) Psychology from The Ohio State University in 1983. Since then, he has taught, conducted research, and consulted on various topics related to I/O Psychology. He is currently actively engaged in research on learning in ill-structured environments (e.g., computer-based training and mentoring). He has taught a large number of graduate courses including industrial psychology, legal issues in employment, human resource management, training, organizational development, succession planning and leadership development, cross-cultural psychology, psychology of diversity, and multivariate statistics.
Dr. Kraiger is a Fellow and former President of the Society of Industrial/Organizational Psychology (SIOP). He is also a Fellow of the Association for Psychological Science, and served for eight years on the Committee for Human Factors for the prestigious National Academy of Science. He chaired the 2012 SIOP Leading Edge Consortium on virtual work. He is a noted expert on training and training evaluation, having edited two books and published or presented over 130 papers on training and related topics. He has given invited talks in five countries. His research has been funded by SIOP, the State of Colorado, the Department of Veteran Affairs, the Army Research Institute, the Naval Training Systems Center, and the Air Force Armstrong Laboratories. He was the creator of the Vocational Workforce Assessment Network, a predecessor to Career Analytics Network's jobZology tool. Dr. Kraiger also has a long history of consulting with organizations in problem areas related to training, hiring and selection, leadership development, competency modeling, and employee engagement.
Bryan Dik, Ph.D. – Chief Science Officer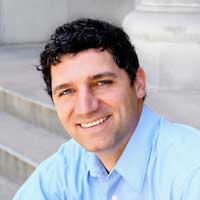 He is an Associate Professor of Psychology at Colorado State University. Bryan earned his B.A. in Psychology from Calvin College in 1998 and his Ph.D. in Counseling Psychology with specialized training in vocational psychology from the University of Minnesota in 2005. His research is primarily in the area of career development, especially perceptions of work as a calling, the role of faith in career decision-making and planning, career counseling interventions, and measurement of vocational interests.
He has published or currently has in press more than 55 professional articles, and serves on the editorial boards of six research journals, including Journal of Counseling Psychology, Journal of Vocational Behavior, and Journal of Career Assessment. He is recipient of the 2010 Early Career Professional Award from the Society for Vocational Psychology, and is co-editor or co-author of three forthcoming books: The Psychology of Religion and Workplace Spirituality (Information Age Publishing), Purpose and Meaning in the Workplace (American Psychological Association Books), and Make Your Job a Calling: How the Psychology of Vocation Can Change Your Life at Work (Templeton Press). Bryan teaches courses at CSU in the areas of vocational psychology, personality psychology, and the psychology of religion, and also supervises the career assessment and counseling activities of Ph.D. students in Counseling Psychology.